Product Description
#detail_decorate_root .magic-0{border-bottom-width:2px;border-bottom-style:solid;border-bottom-color:#53647a;background-color:#c5ccde;margin-left:0;margin-right:0;padding-left:8px;padding-right:8px;color:#53647a;font-family:Roboto;font-size:24px;padding-top:8px;padding-bottom:4px}#detail_decorate_root .magic-1{vertical-align:top}#detail_decorate_root .magic-2{padding:0;margin:0;color:#333;font-size:14px;white-space:pre-wrap}#detail_decorate_root .magic-3{padding:0;font-size:16px;line-height:20px;font-weight:bold;color:#333;margin:0}#detail_decorate_root .magic-4{vertical-align:top;display:block;padding-right:4px;box-sizing:border-box;padding-left:4px}#detail_decorate_root .magic-5{vertical-align:top;padding-bottom:4px;box-sizing:border-box;padding-top:4px}#detail_decorate_root .magic-6{padding:0;margin:0;white-space:pre-wrap;font-size:14px}#detail_decorate_root .magic-7{margin:0;padding:0}#detail_decorate_root .magic-8{width:750px}#detail_decorate_root .magic-9{overflow:hidden;width:750px;height:382.5px;margin-top:0;margin-bottom:0;margin-left:0;margin-right:0}#detail_decorate_root .magic-10{margin-top:0;margin-left:0;width:750px;height:382.5px}#detail_decorate_root .magic-11{padding:0;font-size:16px;line-height:20px;font-weight:bold;margin:0}#detail_decorate_root .magic-12{overflow:hidden;width:750px;height:549.603px;margin-top:0;margin-bottom:0;margin-left:0;margin-right:0}#detail_decorate_root .magic-13{margin-top:0;margin-left:0;width:750px;height:549.603px}#detail_decorate_root .magic-14{overflow:hidden;width:750px;height:320px;margin-top:0;margin-bottom:4px;margin-left:0;margin-right:0}#detail_decorate_root .magic-15{margin-top:-96px;margin-left:0;width:750px;height:499.295px}#detail_decorate_root .magic-16{overflow:hidden;width:373px;height:201.07816711590297px;margin-top:0;margin-bottom:0;margin-left:0;margin-right:0}#detail_decorate_root .magic-17{margin-top:-133.7169811320755px;margin-left:0;width:373px;height:373px}#detail_decorate_root .magic-18{overflow:hidden;width:373px;height:201.07816711590297px;margin-top:0;margin-bottom:0;margin-left:4px;margin-right:0}#detail_decorate_root .magic-19{margin-top:-138.74393530997307px;margin-left:0;width:373px;height:379px}#detail_decorate_root .magic-20{overflow:hidden;width:750px;height:1025px;margin-top:0;margin-bottom:0;margin-left:0;margin-right:0}#detail_decorate_root .magic-21{margin-top:0;margin-left:0;width:750px;height:1025px}#detail_decorate_root .magic-22{overflow:hidden;width:184.5px;height:203.30578512396693px;margin-top:0;margin-bottom:0;margin-left:0;margin-right:0}#detail_decorate_root .magic-23{margin-top:-7.115702479338843px;margin-left:0;width:166px;height:229px}#detail_decorate_root .magic-24{overflow:hidden;width:184.5px;height:203.30578512396693px;margin-top:0;margin-bottom:0;margin-left:4px;margin-right:0}#detail_decorate_root .magic-25{margin-top:0;margin-left:0;width:166px;height:230px}#detail_decorate_root .magic-26{margin-top:0;margin-left:0;width:166px;height:236px}#detail_decorate_root .magic-27{margin-top:0;margin-left:0;width:166px;height:227px}#detail_decorate_root .magic-28{width:446px}#detail_decorate_root .magic-29{overflow:hidden;width:446px;height:264.4743935309973px;margin-top:0;margin-bottom:0;margin-left:0;margin-right:0}#detail_decorate_root .magic-30{margin-top:0;margin-left:0;width:361px;height:361px}#detail_decorate_root .magic-31{width:300px;display:flex;flex-direction:column;margin-right:0;margin-left:4px}#detail_decorate_root .magic-32{padding:0;line-height:20px;font-weight:bold;color:#333;margin:0}#detail_decorate_root .magic-33{width:300px;display:flex;flex-direction:column;margin-right:4px;margin-left:0}#detail_decorate_root .magic-34{margin-top:-106.99191374663073px;margin-left:0;width:446px;height:447px}#detail_decorate_root .magic-35{margin-top:0;margin-left:0;width:446px;height:446px}#detail_decorate_root .magic-36{margin-top:0;margin-left:0;width:446px;height:297px}#detail_decorate_root .magic-37{vertical-align:top;display:inline-block;padding-right:4px;width:50%;box-sizing:border-box;margin-bottom:-4px;padding-left:4px;margin-top:-4px}#detail_decorate_root .magic-38{vertical-align:top;box-sizing:border-box;padding-top:4px}#detail_decorate_root .magic-39{width:371px;height:200px;overflow:hidden}#detail_decorate_root .magic-40{position:relative;left:-31px;top:0;width:449.275px;height:200px}#detail_decorate_root .magic-41{padding:0;margin:0;color:#333;font-size:16px;white-space:pre-wrap}#detail_decorate_root .magic-42{padding:0;margin:0;white-space:pre-wrap;font-size:16px}#detail_decorate_root .magic-43{position:relative;left:0;top:0;width:371px;height:252.28px}#detail_decorate_root .magic-44{vertical-align:top;display:inline-block;padding-right:4px;width:50%;box-sizing:border-box;margin-bottom:-4px;padding-left:0;margin-top:-4px}#detail_decorate_root .magic-45{width:371px;height:320px;overflow:hidden}#detail_decorate_root .magic-46{position:relative;left:0;top:0;width:371px;height:332.894px}#detail_decorate_root .magic-47{vertical-align:top;display:inline-block;padding-right:4px;width:50%;box-sizing:border-box;margin-bottom:-4px;padding-left:0;margin-top:-4px;margin-left:-3px}#detail_decorate_root .magic-48{width:364px;border-collapse:collapse}#detail_decorate_root .magic-49{padding:5px 10px;overflow:hidden;width:345px;box-sizing:content-box}#detail_decorate_root .magic-50{display:none}#detail_decorate_root .magic-51{padding:5px 10px;overflow:hidden;width:164px;box-sizing:content-box}#detail_decorate_root .magic-52{padding:5px 10px;overflow:hidden;width:71px;box-sizing:content-box}#detail_decorate_root .magic-53{text-align:center}#detail_decorate_root .magic-54{padding:5px 10px;overflow:hidden;width:252px;box-sizing:content-box}#detail_decorate_root .magic-55{vertical-align:top;display:inline-block;padding-right:4px;width:33.33%;box-sizing:border-box;margin-bottom:-4px;padding-left:4px;margin-top:-4px}#detail_decorate_root .magic-56{width:244.656px;height:234px;overflow:hidden}#detail_decorate_root .magic-57{position:relative;left:0;top:-15px;width:244.656px;height:249.06px}#detail_decorate_root .magic-58{position:relative;left:0;top:0;width:244.656px;height:244.656px}#detail_decorate_root .magic-59{width:245px;height:234px;overflow:hidden}#detail_decorate_root .magic-60{position:relative;left:0;top:0;width:245.00000000000003px;height:245.00000000000003px} Our Company Jiuhong --- Jiu Road Holdings Group Beijing Jiuhong is long history brand of Jiu Road Holdings Group, which started in 2001 and forcus on construction equipment manufacture, such as
suspended platform
,
Tower Crane
, construction elevator, and etc.
With more than 18 years hardworking, our products have been used in every corner in China. And have been exported to moe then 60 countries.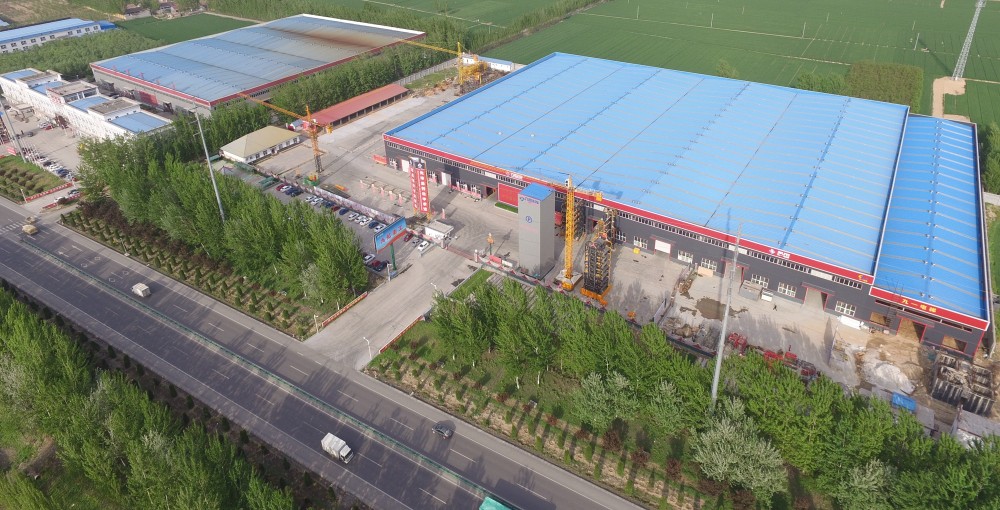 Product Description Product Application SC 200/200 Series passenger hoist is a vertical handling machine dedicated for materials widely applied in building construction, industrial and mining, multi-storey workshop, warehouse, station, wharf,etc.
It is convenient, efficient, safe, easy to handle and popular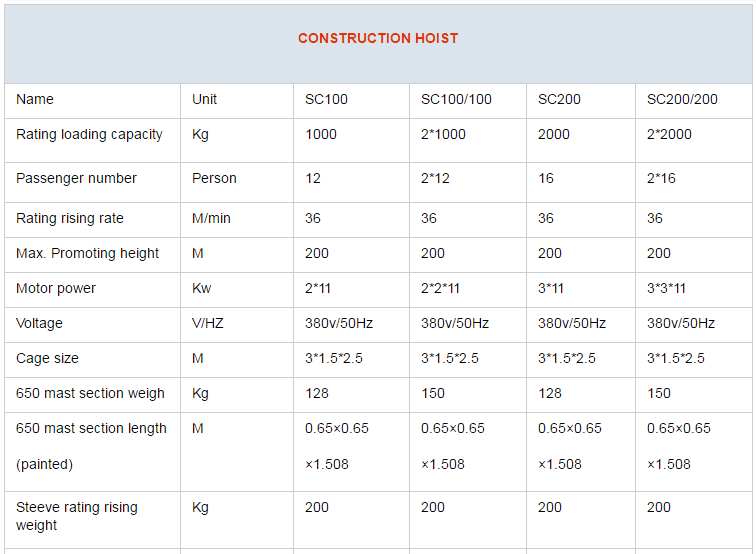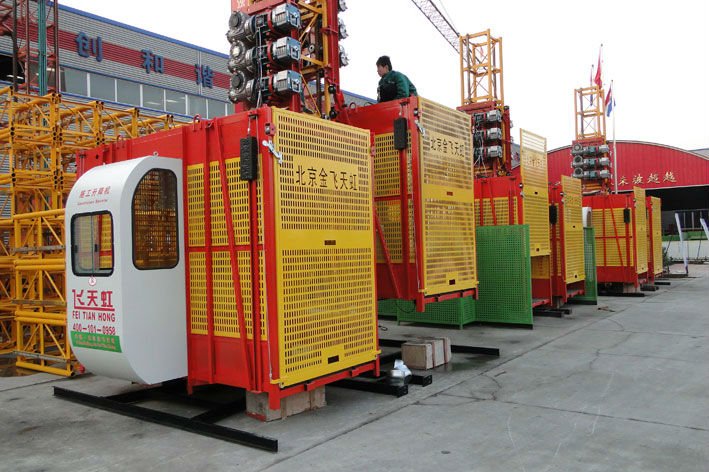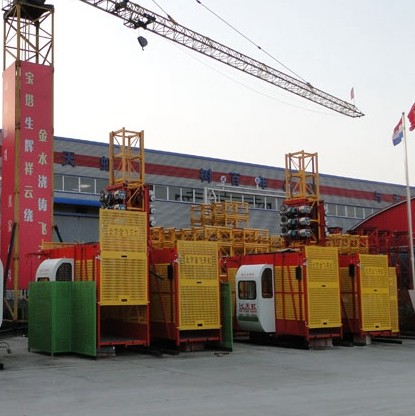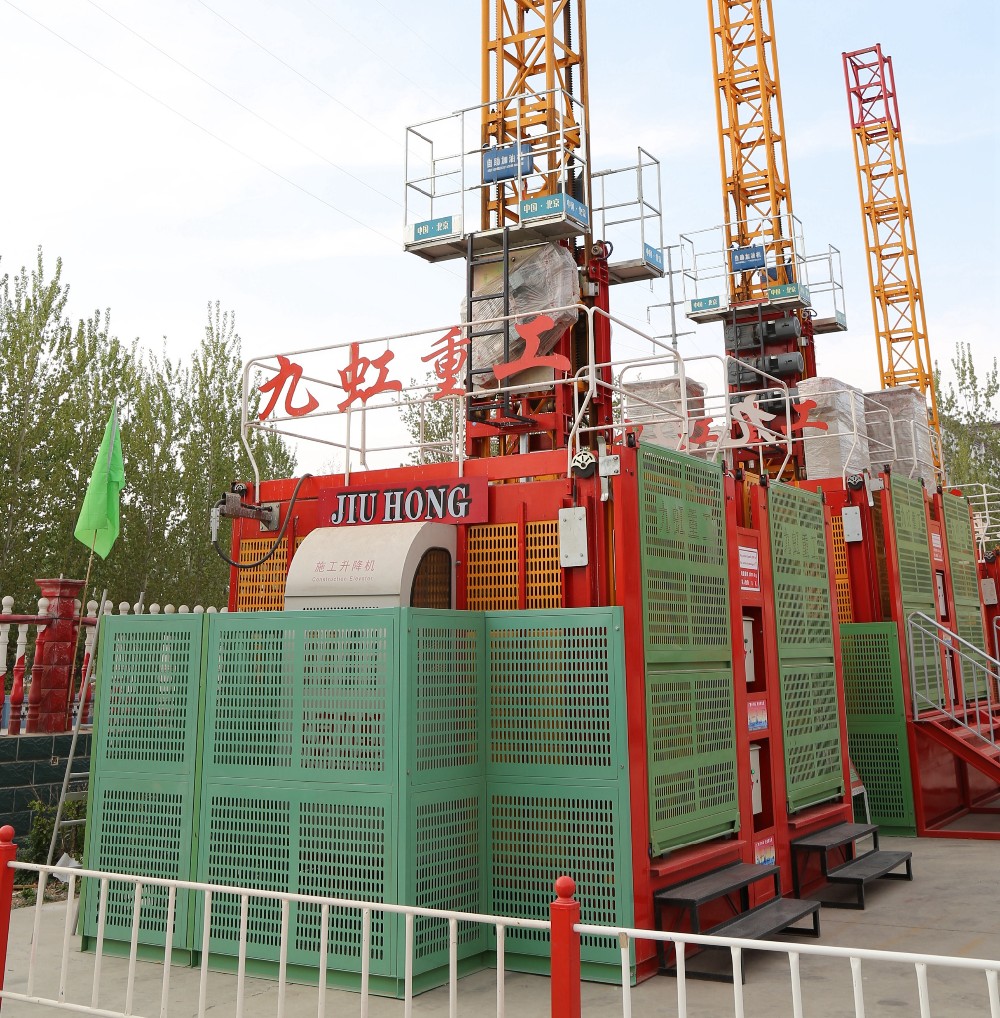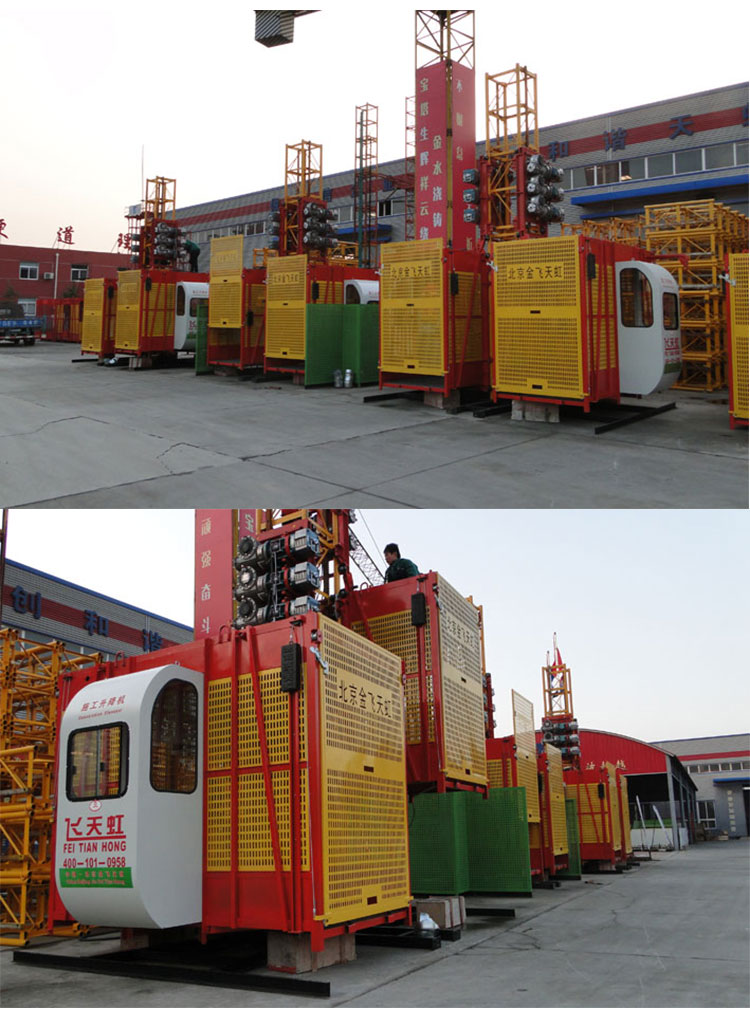 Main Features 1. A Master switch On the operation board: When the button closed, unexpected action to other buttons can not let cabin working.
2. Anti-falling safety device
3. Mechanical inter-locking door: when the cabin running it can close by itself from protecting people from dropping.
4. Overload calling device.
5.upper and lower travel limit: They can limit the cabin go over the top mast.
6.The top mast section have no rack in order to limit the cabin overrunning and dropping.
7.Manual button: You can operate the button to let the cabin go down when interruption of power supply.
8.Emergency switch: When the cabin losing control and over-running, you can operate the button. 
Safety Devices
a. Fall arrest device
b. Loading capacity limiter
c. Limit switch
d. Upper limit protection device
e. Lower limit protection device
f. Door limit protection device
g. Escaping window limit protection device
h. Bell warning device
i. Emergency stop protection device
j. Buffering protection device
k. Motor overload protector
l. Transformer short-circuit protection device
m. Phase sequence protection device
n.hydraulic self –service skylight ,convinent and airtightness is better
o.other safety door supplied to allow operator come in only
p. self serve tanker ,convinent and easy
q."s"type door for material ,easy to operate
r.PLC control system ,staus of working can be showed and convinent to check the problem
*** Frequency conversion system (optional) ***
a. Floor selecting function
b. Precise distance for stopping at a layer
c. Protection of gears and racks
d. Gear shifts can be settled to control the lifting speed
e. The passenger hoist can start and stop stably at constant speed with little noise.
Certifications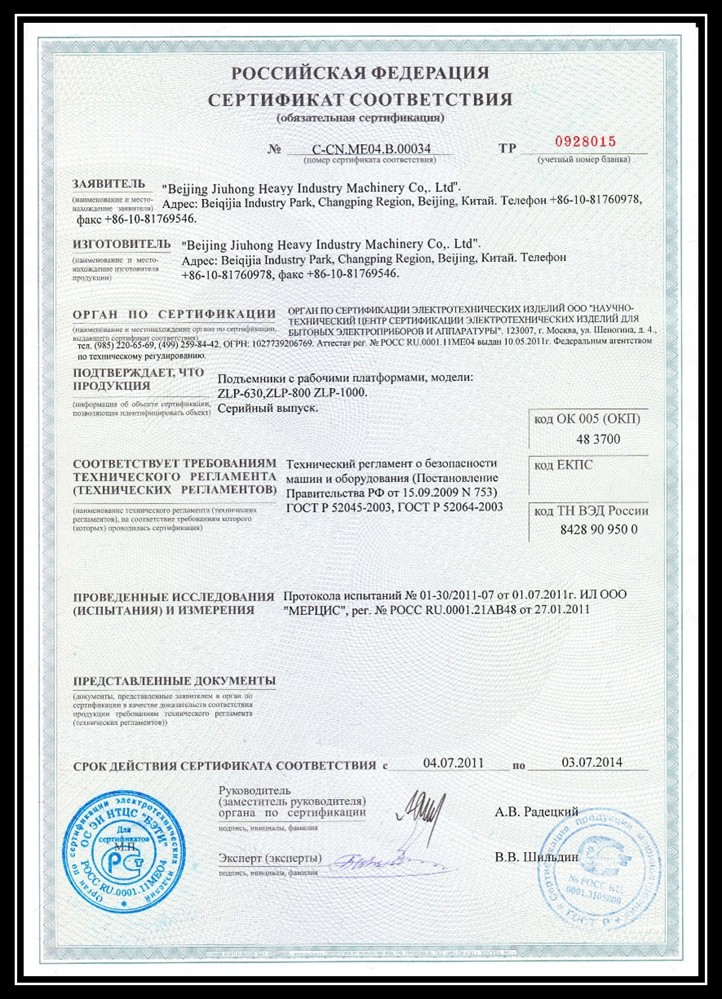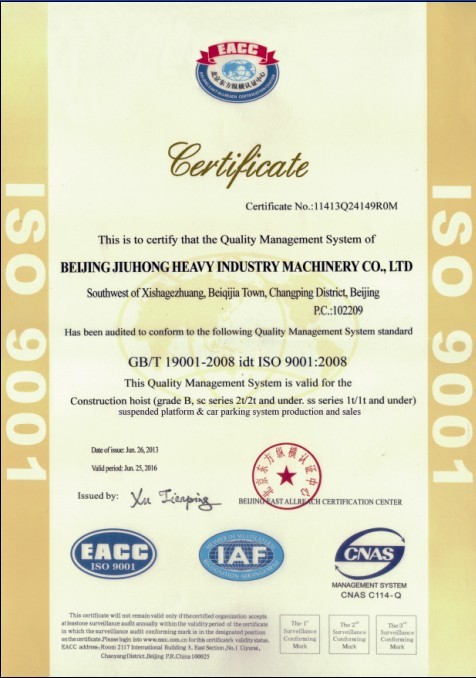 Detailed Images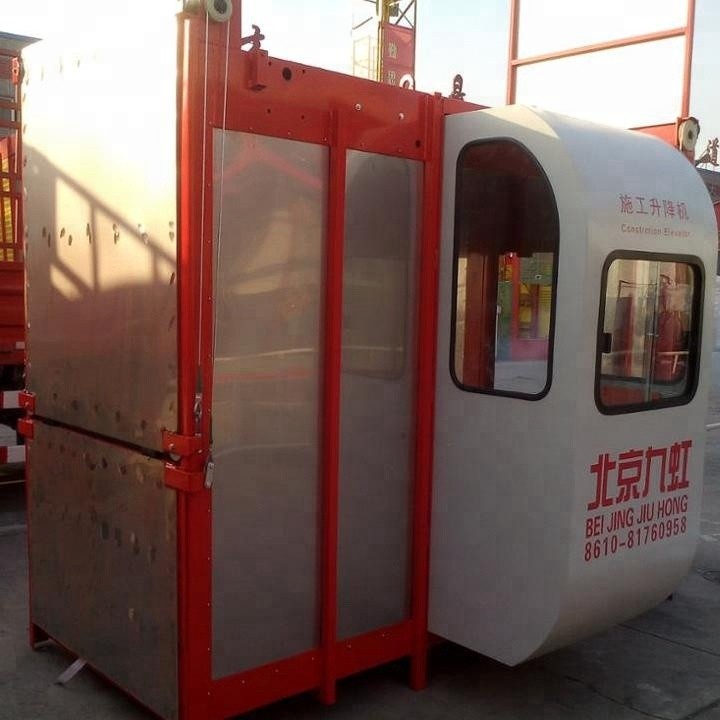 Machine Parts Name: Cage Brand:Jiuhong Original: China This is the normal cage. If you want enclose cage, other colors or put you logo on the cage, please let use konw. We cane make it for you.
Main Features Name: Hoist
Brand: SEW 
Original: Germany 
SEW motor, Germany brand, German quality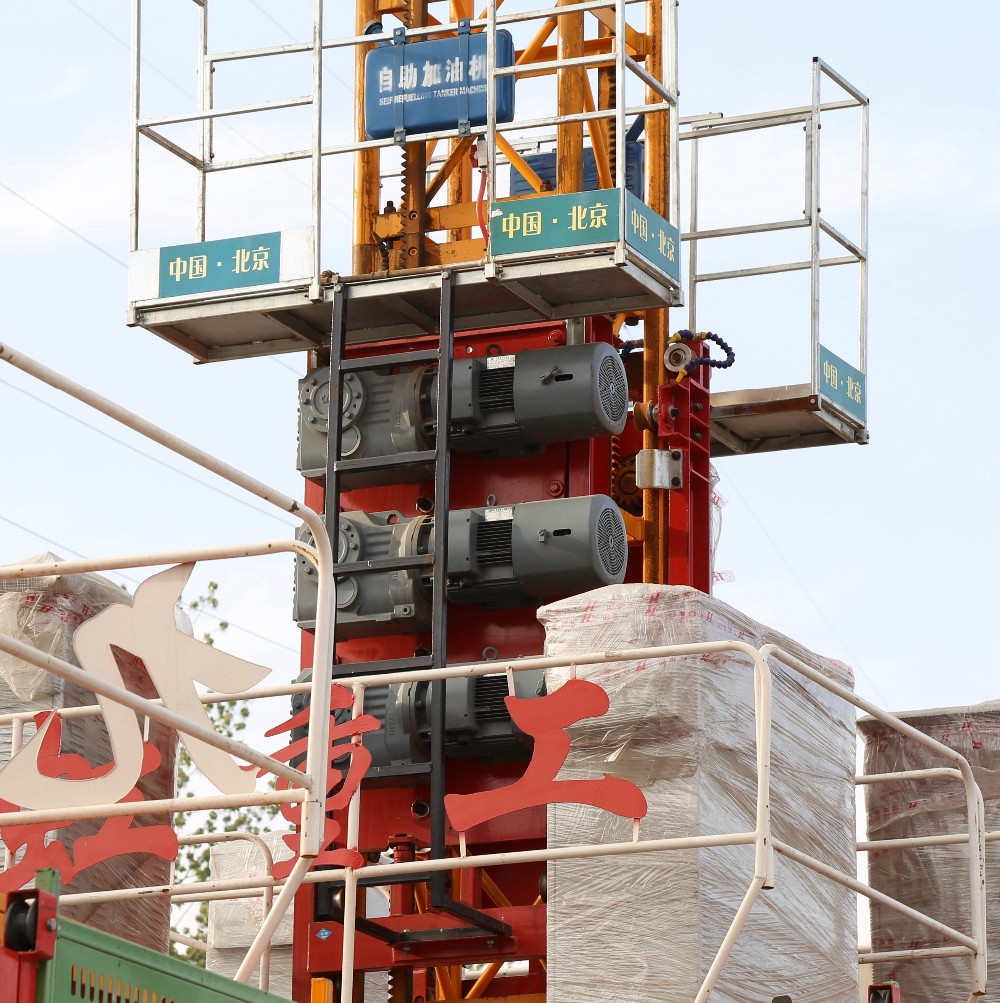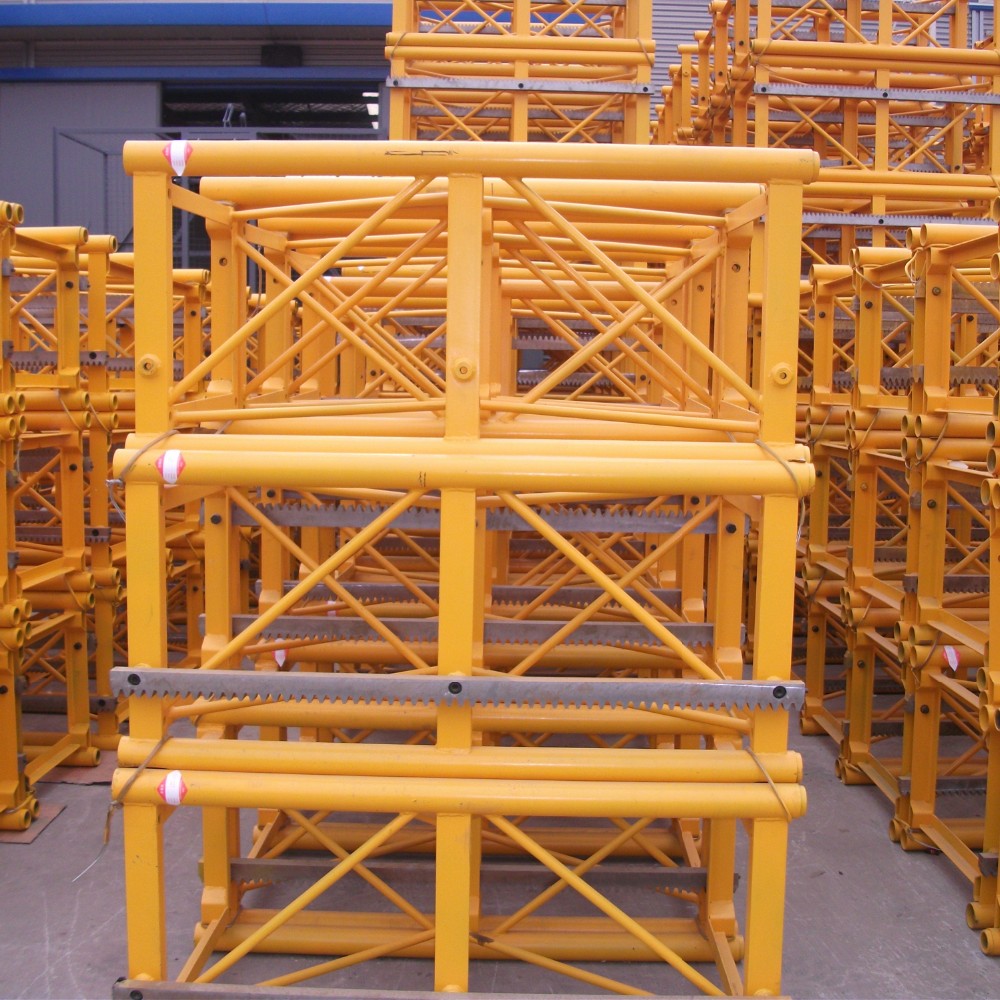 Machine Parts Name: Master Section
Brand: Jiuhong 
Original: China
Treatment:Powder or hot galvanized
Special structure,warmly welcomed by clients
Main Features Name: Elecric contrl box
Brand: Jiuhong
Original: China
The main electric parts in control box are from Simems, Schneidr and Tianshui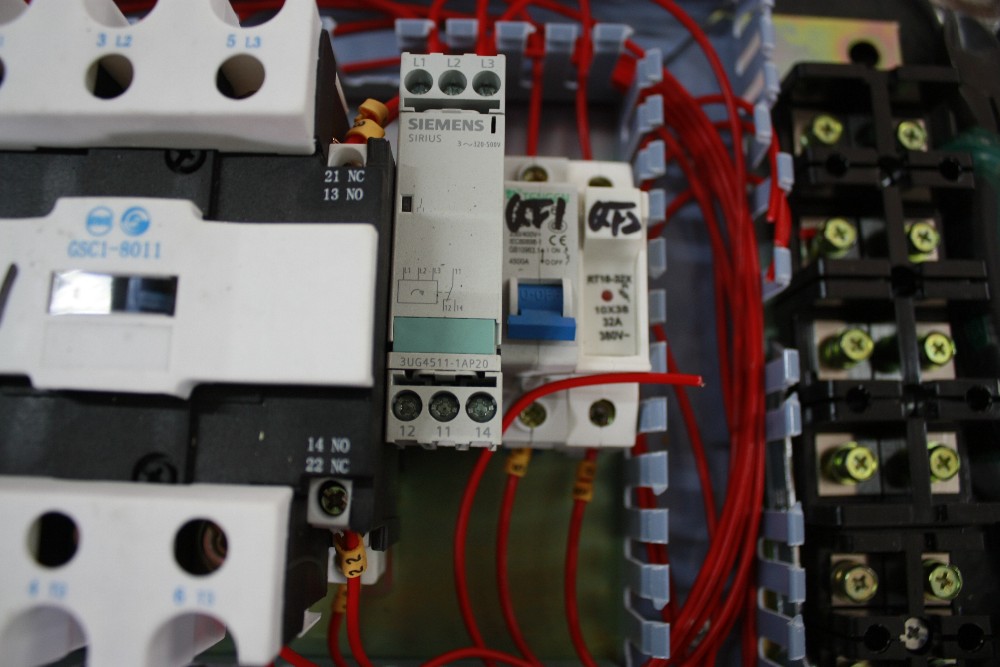 Our Service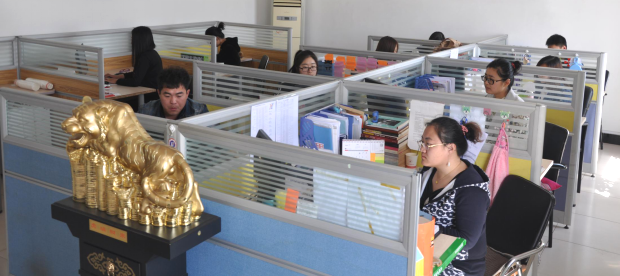 Pre-Sales Service * Inquiry and consulting support. 
* View our Factory.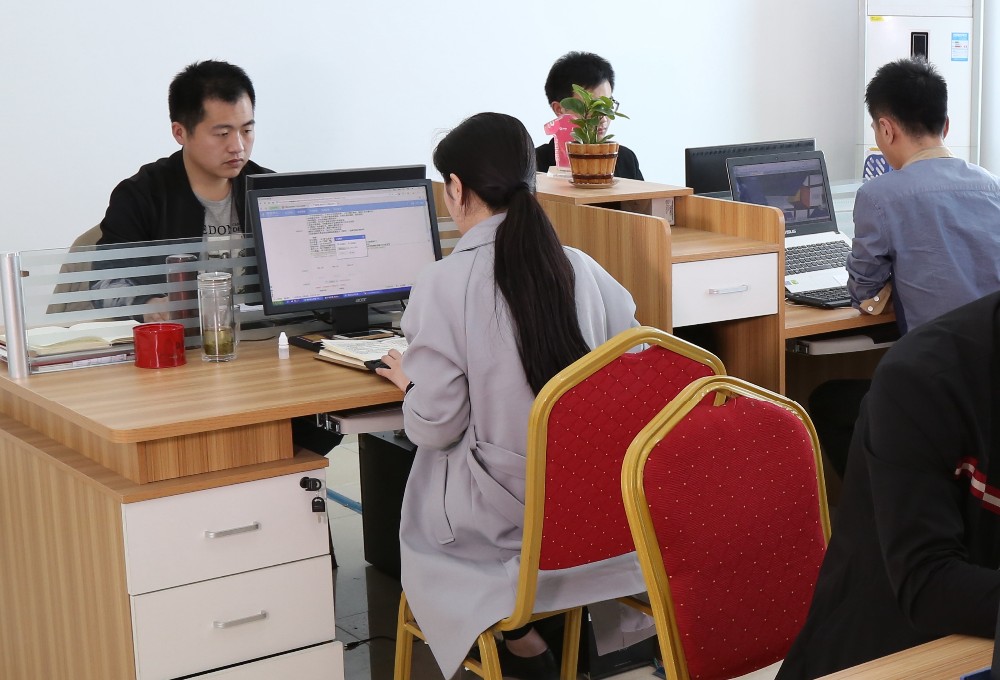 After-Sales Service
* Training how to instal the machine, training how to use the machine.  * Engineers available to service machinery overseas. Packing & Delivery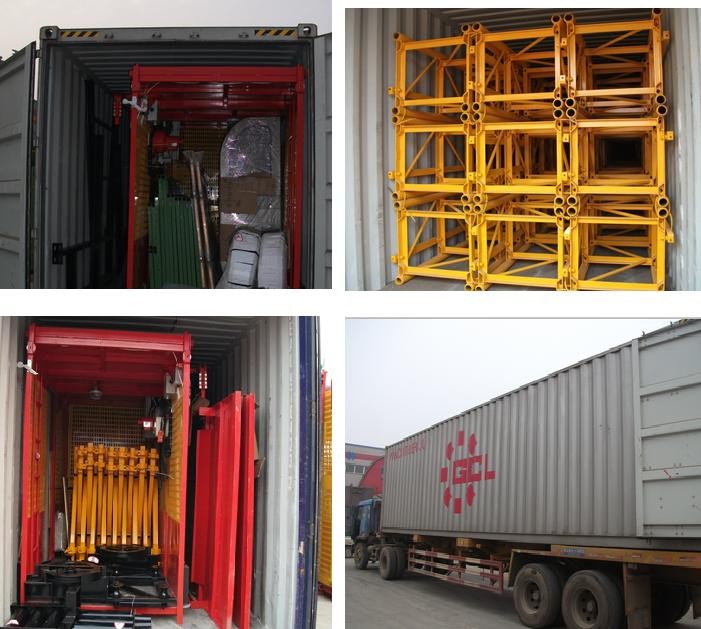 | | |
| --- | --- |
| Packaging | |
| | 40HQ |
| | 1 |
| | We own professional package team,full experience for pakcage with safe and full use of the space. |
Related Products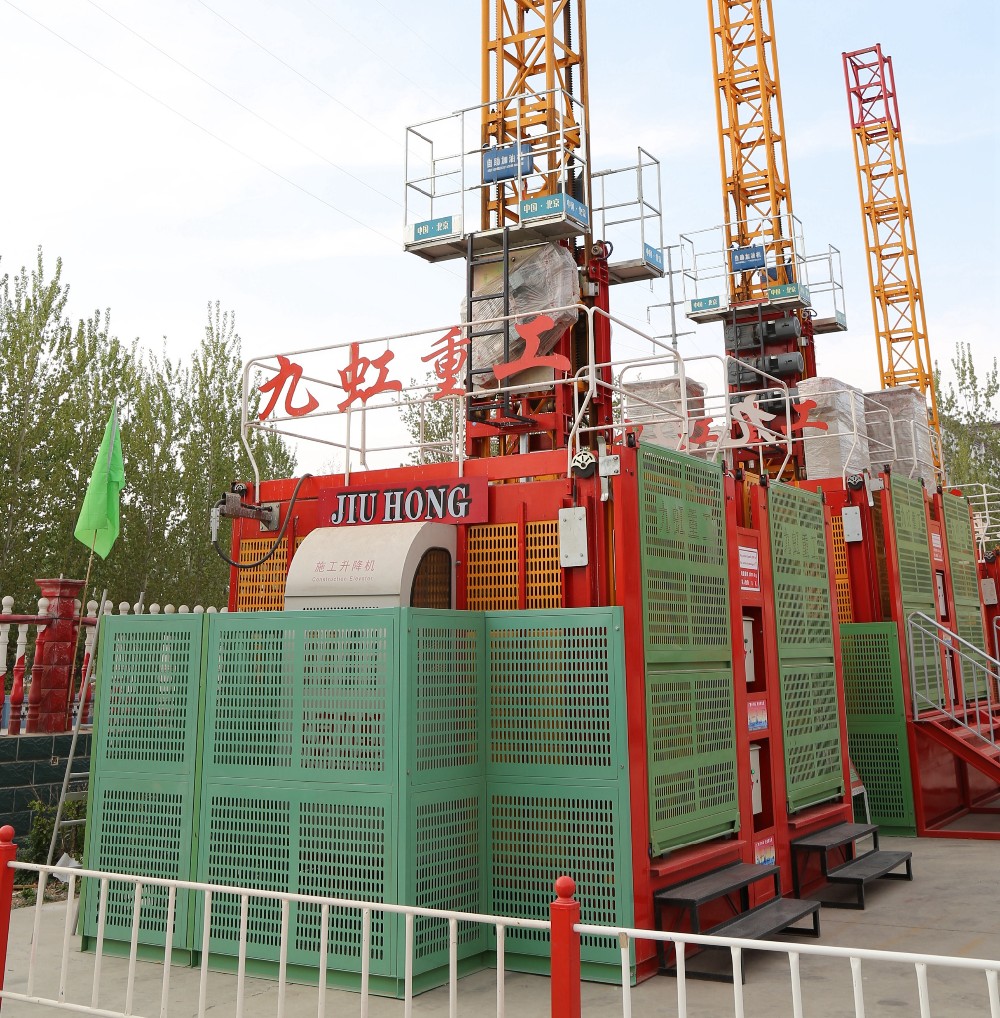 construction hoist
91.8% Response Rate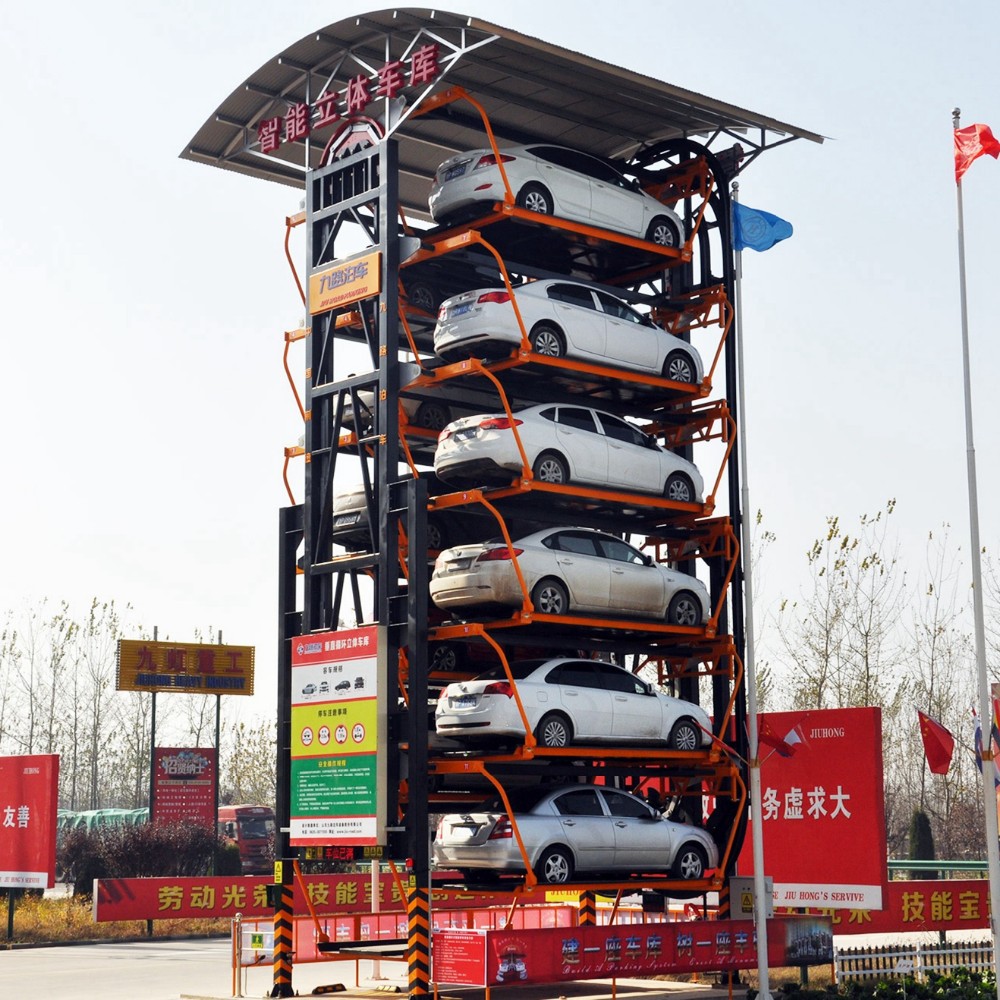 Parking System 91.8% Response Rate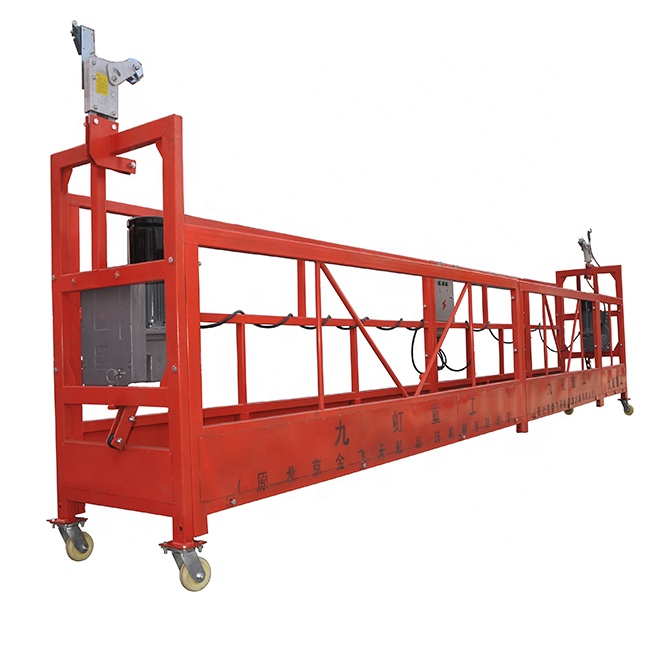 Suspended platform 91.8% Response Rate Contact us if you need more details on Construction lift. We are ready to answer your questions on packaging, logistics, certification or any other aspects about Building Cargo Construction lift、VFD Building Cargo Construction lift. If these products fail to match your need, please contact us and we would like to provide relevant information.
Product Categories : CONSTRUCTION MACHINERY > ELEVATORS&ESCALATORS