Product Description
#detail_decorate_root .magic-0{border-bottom-width:2px;border-bottom-style:solid;border-bottom-color:#53647a;background-color:#c5ccde;margin-left:0;margin-right:0;padding-left:8px;padding-right:8px;color:#53647a;font-family:Roboto;font-size:24px;padding-top:8px;padding-bottom:4px}#detail_decorate_root .magic-1{vertical-align:top}#detail_decorate_root .magic-2{padding:0;margin:0;color:#333;font-size:14px;white-space:pre-wrap}#detail_decorate_root .magic-3{padding:0;font-size:16px;line-height:20px;font-weight:bold;margin:0}#detail_decorate_root .magic-4{vertical-align:top;display:block;padding-right:4px;box-sizing:border-box;padding-left:4px}#detail_decorate_root .magic-5{vertical-align:top;padding-bottom:4px;box-sizing:border-box;padding-top:4px}#detail_decorate_root .magic-6{padding:0;margin:0;white-space:pre-wrap;font-size:14px}#detail_decorate_root .magic-7{margin:0;padding:0}#detail_decorate_root .magic-8{width:750px}#detail_decorate_root .magic-9{overflow:hidden;width:750px;height:687.339px;margin-top:0;margin-bottom:0;margin-left:0;margin-right:0}#detail_decorate_root .magic-10{margin-top:0;margin-left:0;width:750px;height:687.339px}#detail_decorate_root .magic-11{overflow:hidden;width:373px;height:321.7250673854448px;margin-top:0;margin-bottom:0;margin-left:0;margin-right:0}#detail_decorate_root .magic-12{margin-top:-17.091644204851754px;margin-left:0;width:373px;height:561px}#detail_decorate_root .magic-13{overflow:hidden;width:373px;height:321.7250673854448px;margin-top:0;margin-bottom:0;margin-left:4px;margin-right:0}#detail_decorate_root .magic-14{margin-top:0;margin-left:0;width:335px;height:335px}#detail_decorate_root .magic-15{overflow:hidden;width:247.33333333333334px;height:323.50184204215986px;margin-top:0;margin-bottom:0;margin-left:0;margin-right:0}#detail_decorate_root .magic-16{margin-top:0;margin-left:-121.31319076580995px;width:487px;height:323px}#detail_decorate_root .magic-17{overflow:hidden;width:247.33333333333334px;height:323.50184204215986px;margin-top:0;margin-bottom:0;margin-left:4px;margin-right:0}#detail_decorate_root .magic-18{margin-top:0;margin-left:0;width:272px;height:409px}#detail_decorate_root .magic-19{margin-top:0;margin-left:0;width:247px;height:372px}#detail_decorate_root .magic-20{overflow:hidden;width:750px;height:750px;margin-top:0;margin-bottom:0;margin-left:0;margin-right:0}#detail_decorate_root .magic-21{margin-top:0;margin-left:0;width:750px;height:750px}#detail_decorate_root .magic-22{overflow:hidden;width:750px;height:494.516px;margin-top:0;margin-bottom:0;margin-left:0;margin-right:0}#detail_decorate_root .magic-23{margin-top:0;margin-left:0;width:750px;height:494.516px}#detail_decorate_root .magic-24{overflow:hidden;width:750px;height:482.49px;margin-top:0;margin-bottom:0;margin-left:0;margin-right:0}#detail_decorate_root .magic-25{margin-top:0;margin-left:0;width:750px;height:482.49px}#detail_decorate_root .magic-26{margin-top:0;margin-left:-129.6954177897574px;width:628px;height:353px}#detail_decorate_root .magic-27{margin-top:0;margin-left:-7.037735849056604px;width:428px;height:321px}#detail_decorate_root .magic-28{padding:0;font-size:16px;line-height:20px;font-weight:bold;color:#333;margin:0}#detail_decorate_root .magic-29{overflow:hidden;width:373px;height:248.66666666666666px;margin-top:0;margin-bottom:0;margin-left:0;margin-right:0}#detail_decorate_root .magic-30{margin-top:0;margin-left:0;width:373px;height:248.66666666666666px}#detail_decorate_root .magic-31{overflow:hidden;width:373px;height:248px;margin-top:0;margin-bottom:0;margin-left:4px;margin-right:0}#detail_decorate_root .magic-32{margin-top:-32px;margin-left:-18px;width:391px;height:293px}#detail_decorate_root .magic-33{overflow:hidden;width:750px;height:672.967px;margin-top:0;margin-bottom:0;margin-left:0;margin-right:0}#detail_decorate_root .magic-34{margin-top:0;margin-left:0;width:750px;height:672.967px}#detail_decorate_root .magic-35{overflow:hidden;width:750px;height:528.34px;margin-top:0;margin-bottom:0;margin-left:0;margin-right:0}#detail_decorate_root .magic-36{margin-top:0;margin-left:0;width:750px;height:528.34px}#detail_decorate_root .magic-37{overflow:hidden;width:750px;height:345px;margin-top:0;margin-bottom:0;margin-left:0;margin-right:0}#detail_decorate_root .magic-38{margin-top:0;margin-left:0;width:750px;height:345px}#detail_decorate_root .magic-39{overflow:hidden;width:750px;height:561.75px;margin-top:0;margin-bottom:0;margin-left:0;margin-right:0}#detail_decorate_root .magic-40{margin-top:0;margin-left:0;width:750px;height:561.75px}#detail_decorate_root .magic-41{margin-top:0;margin-left:-92.49595687331538px;width:513px;height:289px}#detail_decorate_root .magic-42{margin-top:0;margin-left:-29.156334231805932px;width:437px;height:289px}#detail_decorate_root .magic-43{margin-top:0;margin-left:0;width:428px;height:321px}#detail_decorate_root .magic-44{margin-top:0;margin-left:-56.301886792452834px;width:428px;height:321px}#detail_decorate_root .magic-45{vertical-align:top;display:inline-block;padding-right:4px;width:33.33%;box-sizing:border-box;margin-bottom:-4px;padding-left:4px;margin-top:-4px}#detail_decorate_root .magic-46{vertical-align:top;box-sizing:border-box;padding-top:4px}#detail_decorate_root .magic-47{width:244.656px;height:234px;overflow:hidden}#detail_decorate_root .magic-48{position:relative;left:-10px;top:-17px;width:269.5px;height:269.5px}#detail_decorate_root .magic-49{position:relative;left:-17px;top:-15px;width:297px;height:297px}#detail_decorate_root .magic-50{width:245px;height:234px;overflow:hidden}#detail_decorate_root .magic-51{position:relative;left:4px;top:-4px;width:232px;height:252px}#detail_decorate_root .magic-52{overflow:hidden;width:750px;height:544.5px;margin-top:0;margin-bottom:0;margin-left:0;margin-right:0}#detail_decorate_root .magic-53{margin-top:0;margin-left:0;width:750px;height:544.5px} Product Description Product Application The
Construction Building Hoist
 use in Construction process, ease the lifting condition, improve the effiency
More stable in the start and stop, and operation, save power compared without VFD.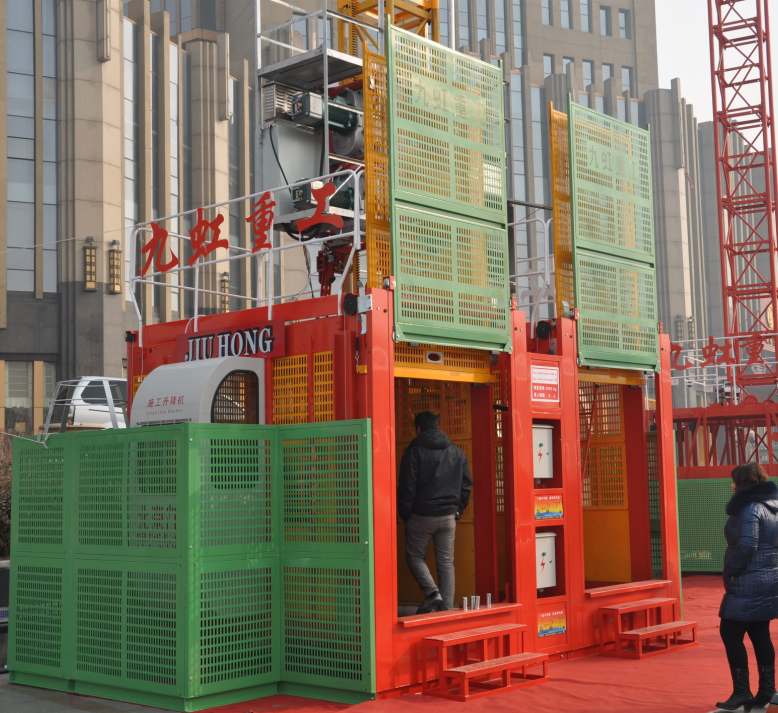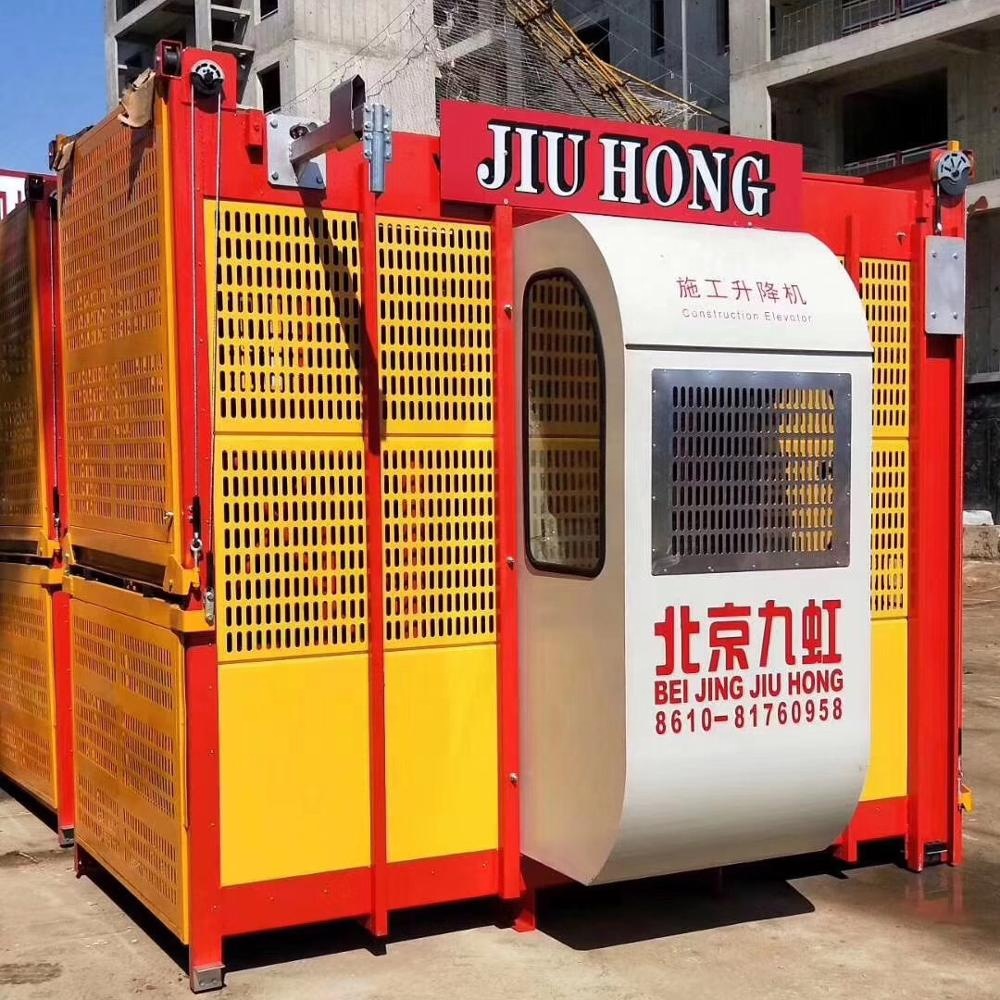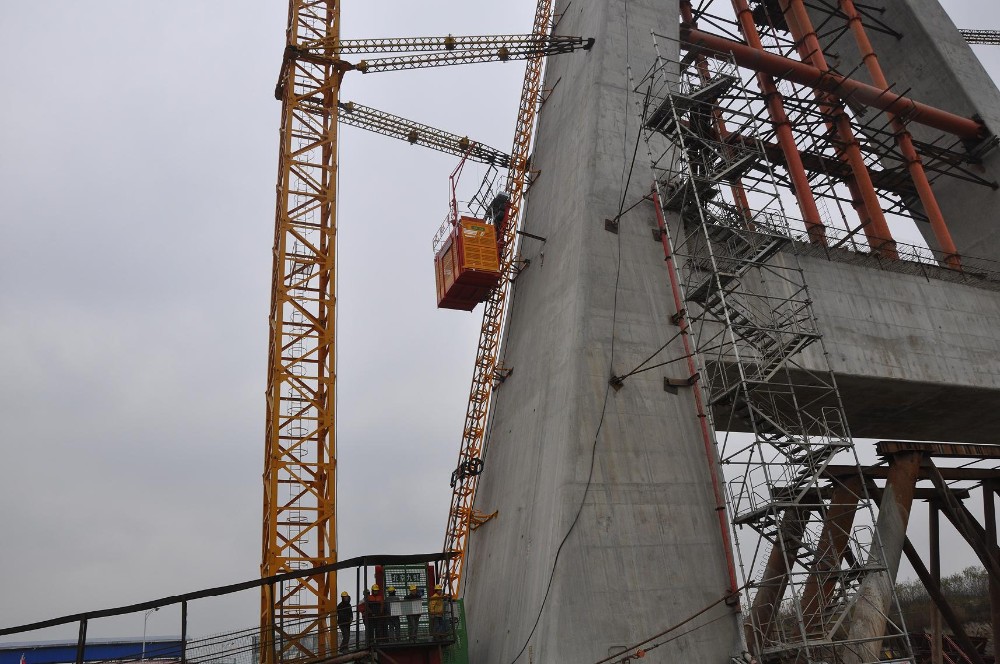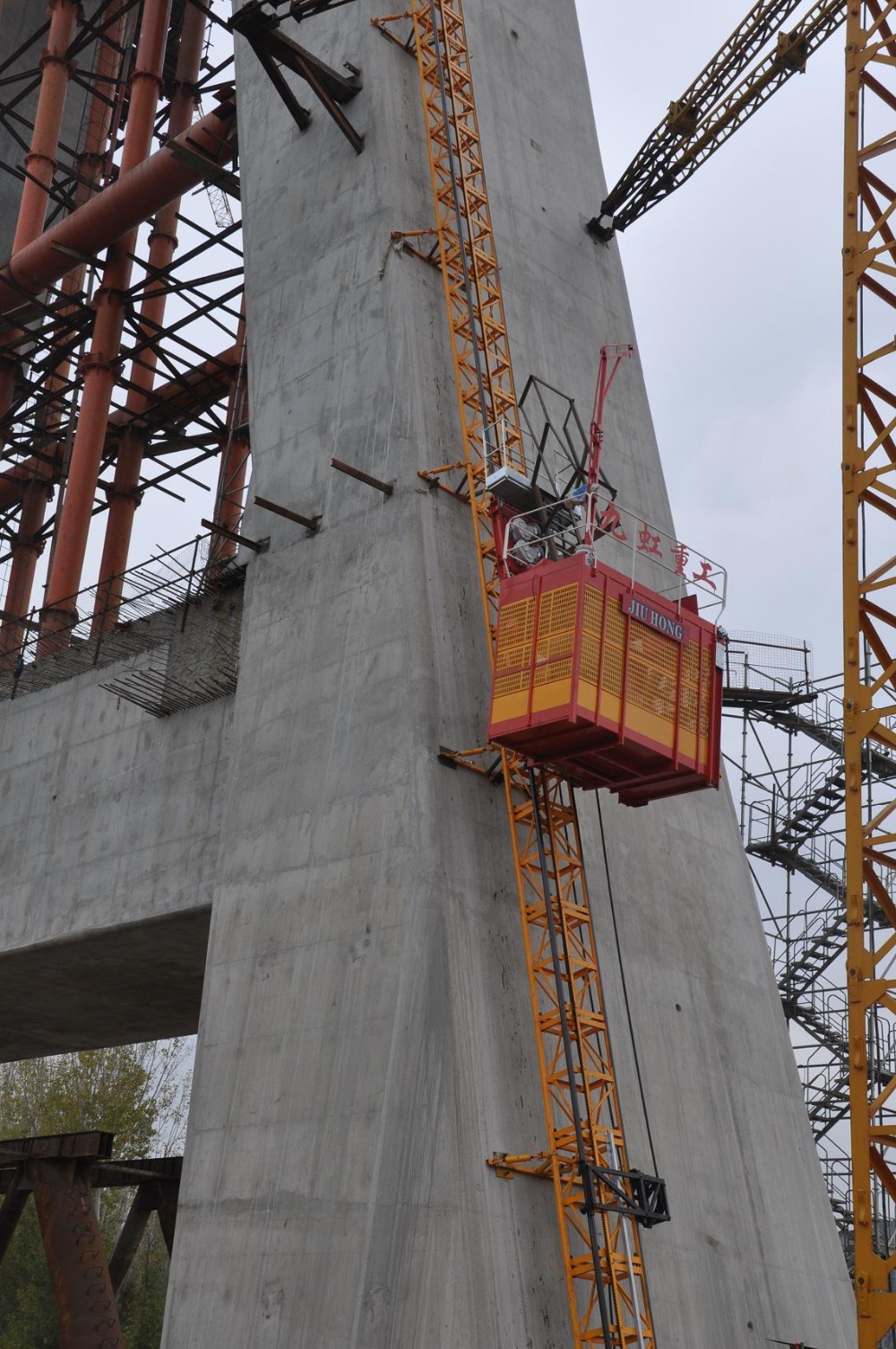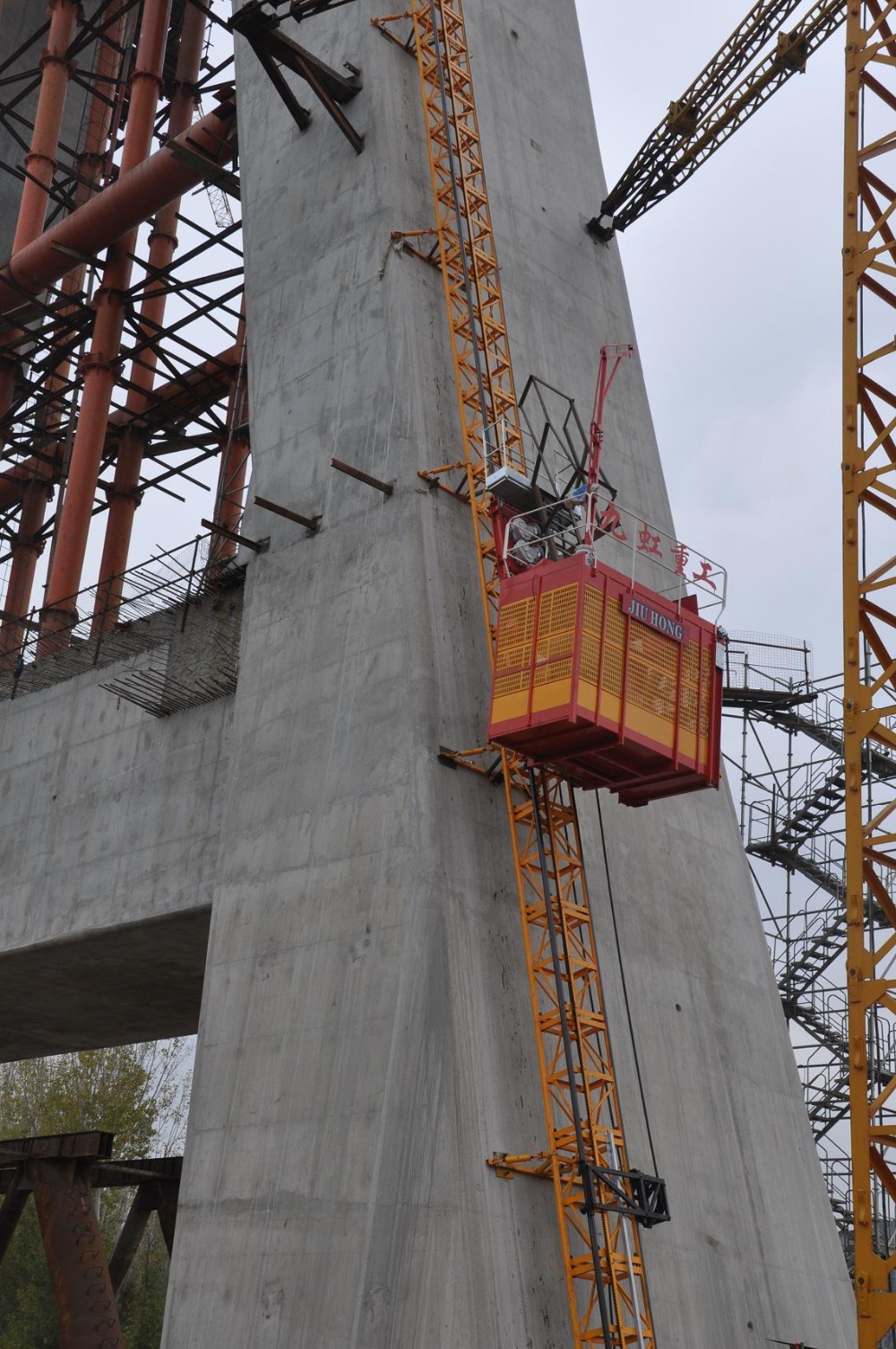 Certifications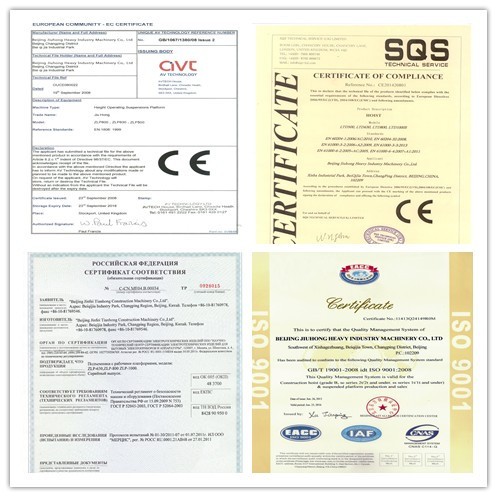 Detailed Images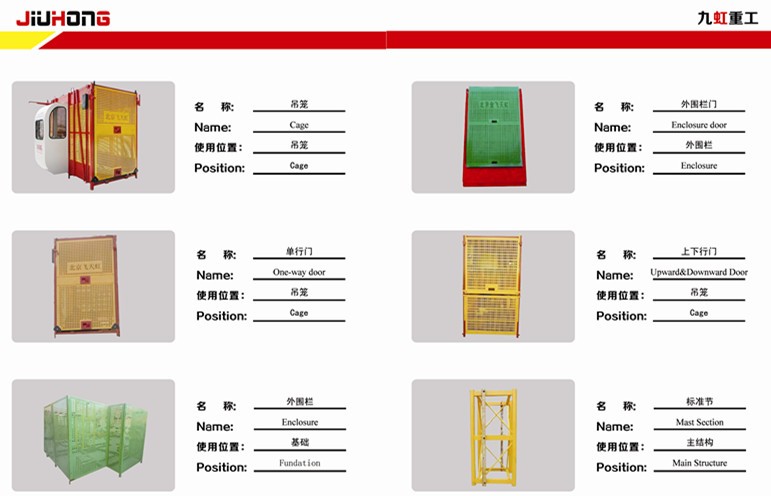 Our Service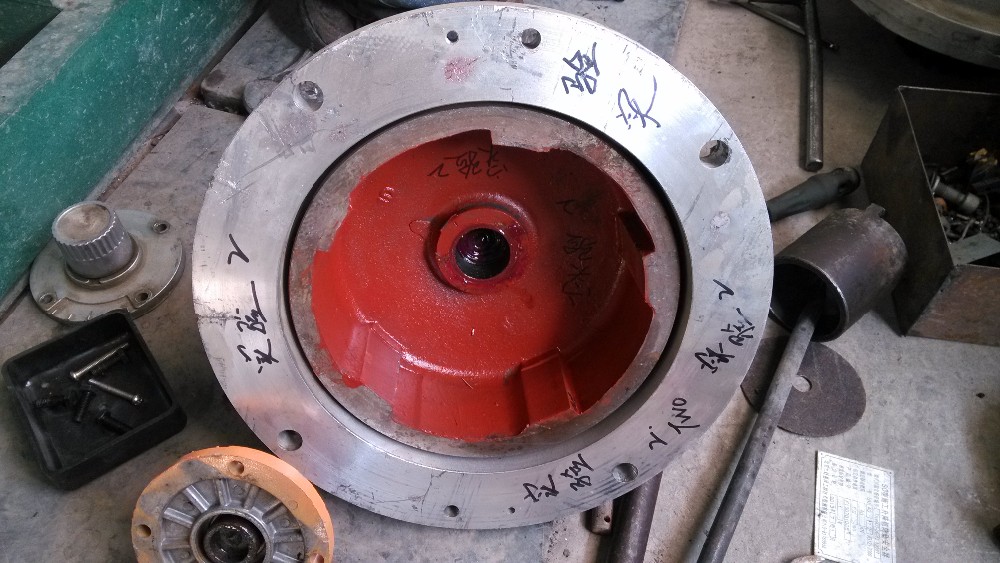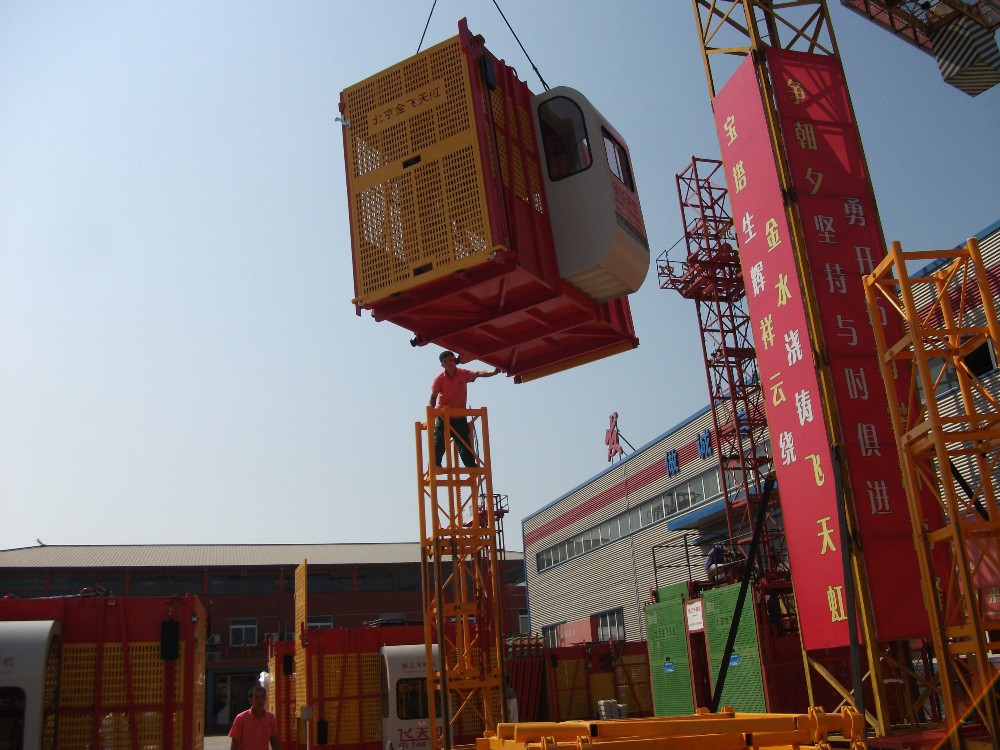 No matter before or after sale, every question will get our prompt reply.  With project experience of 2008 Beijing Olympic game, we can service you well too!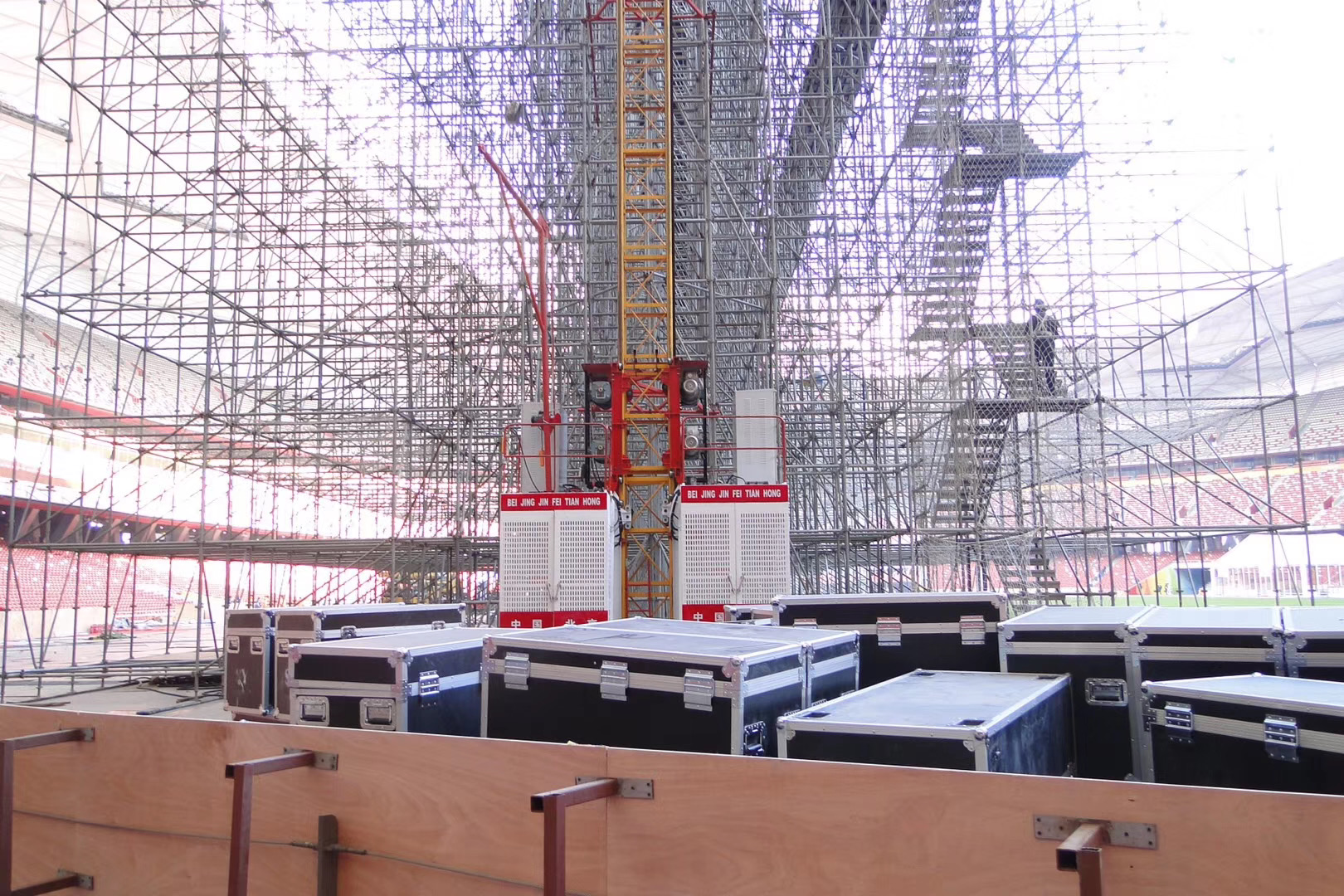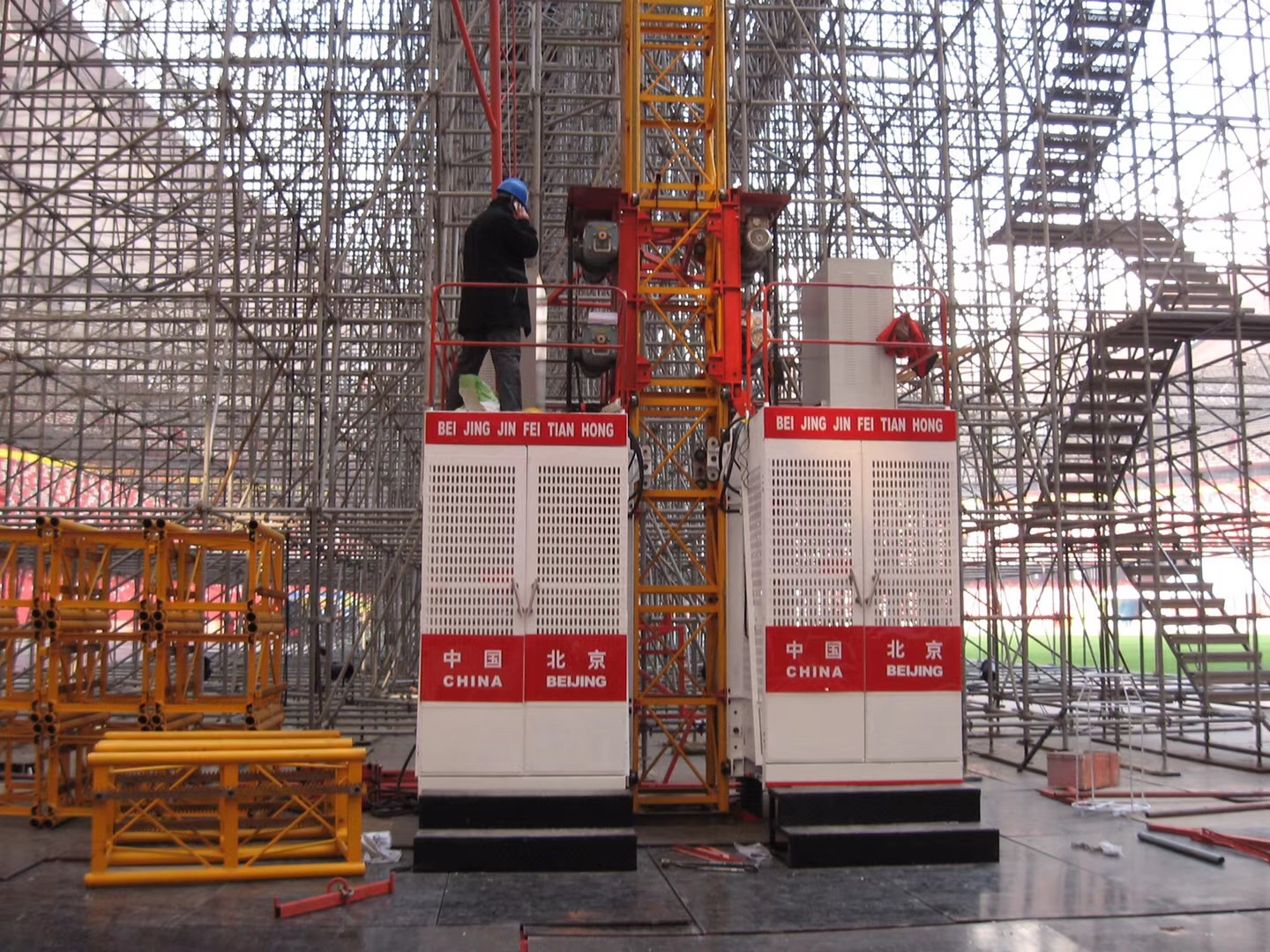 Packing & Delivery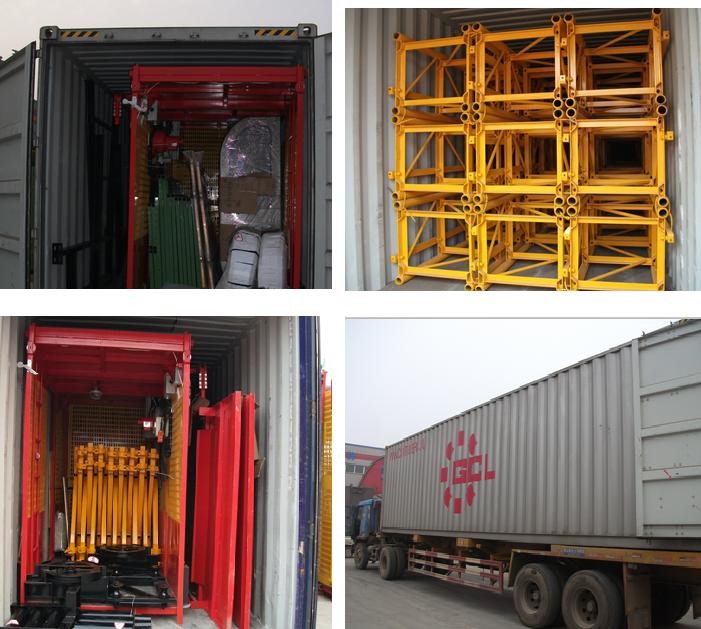 Company Profile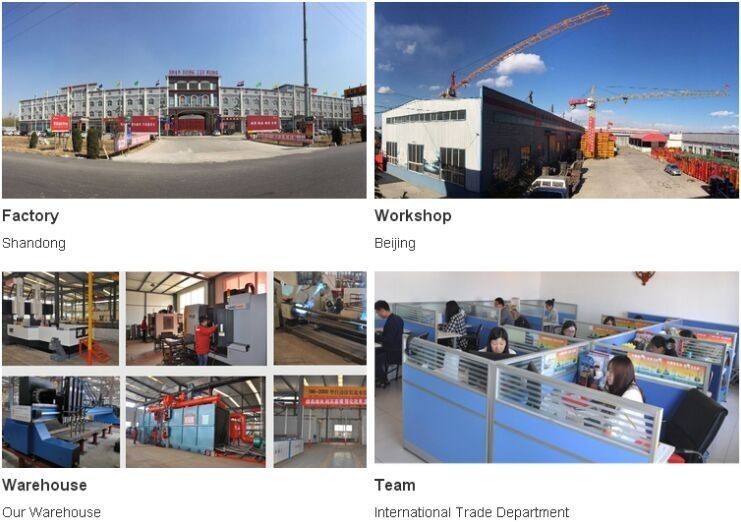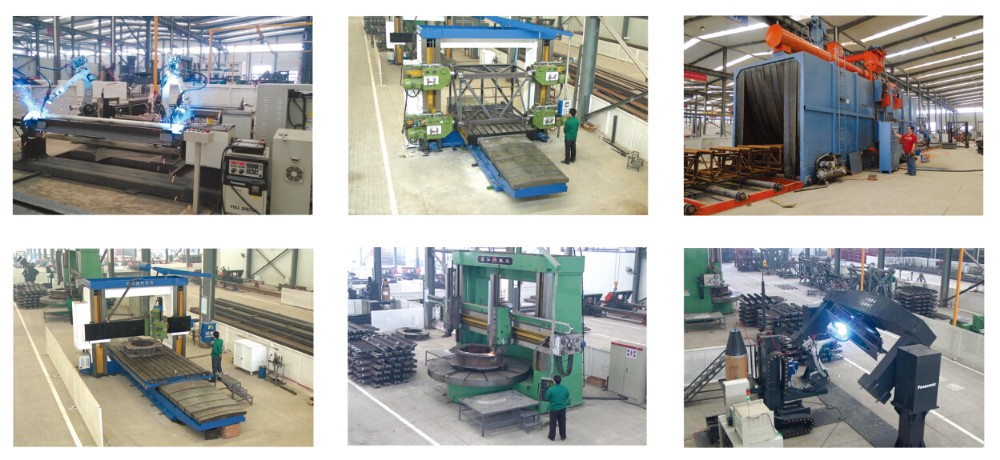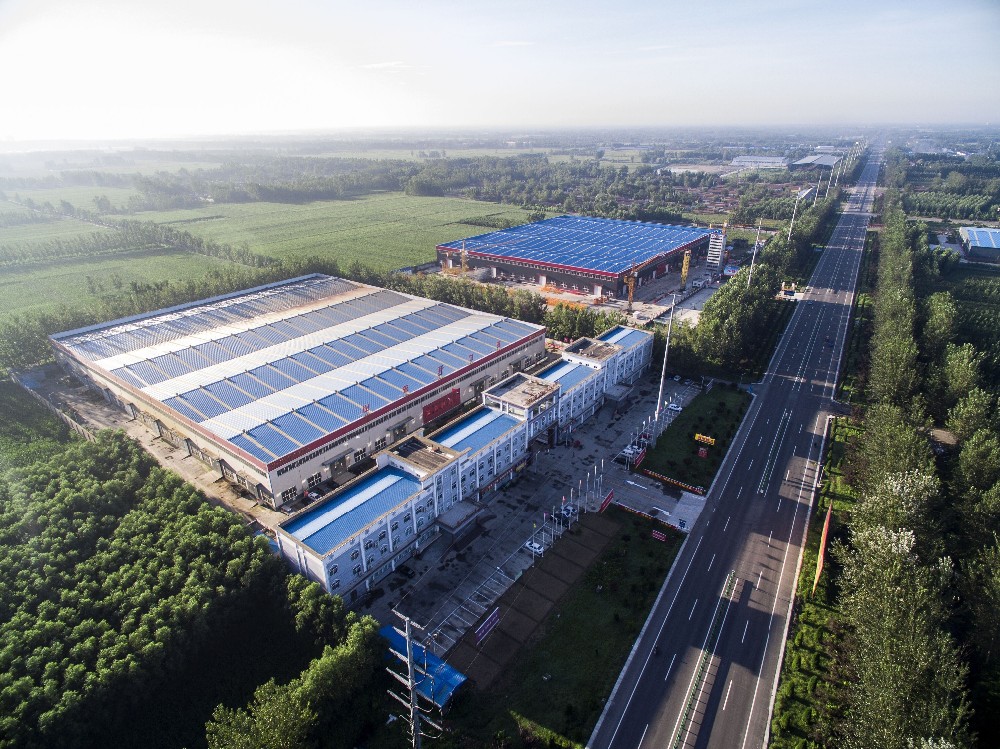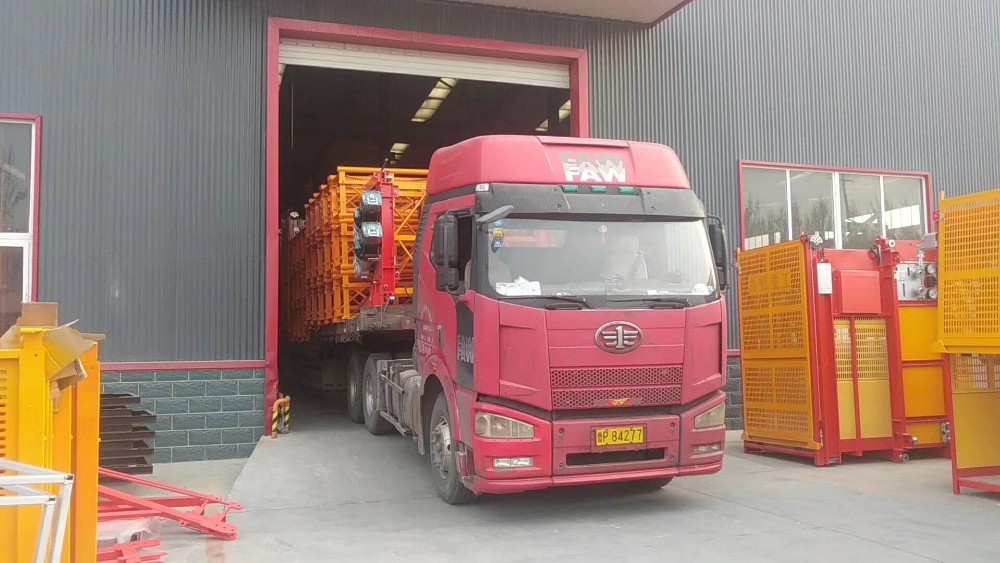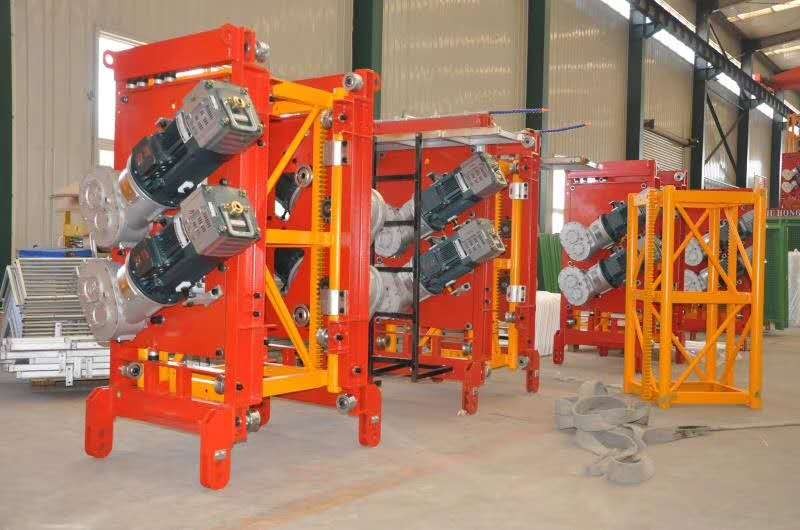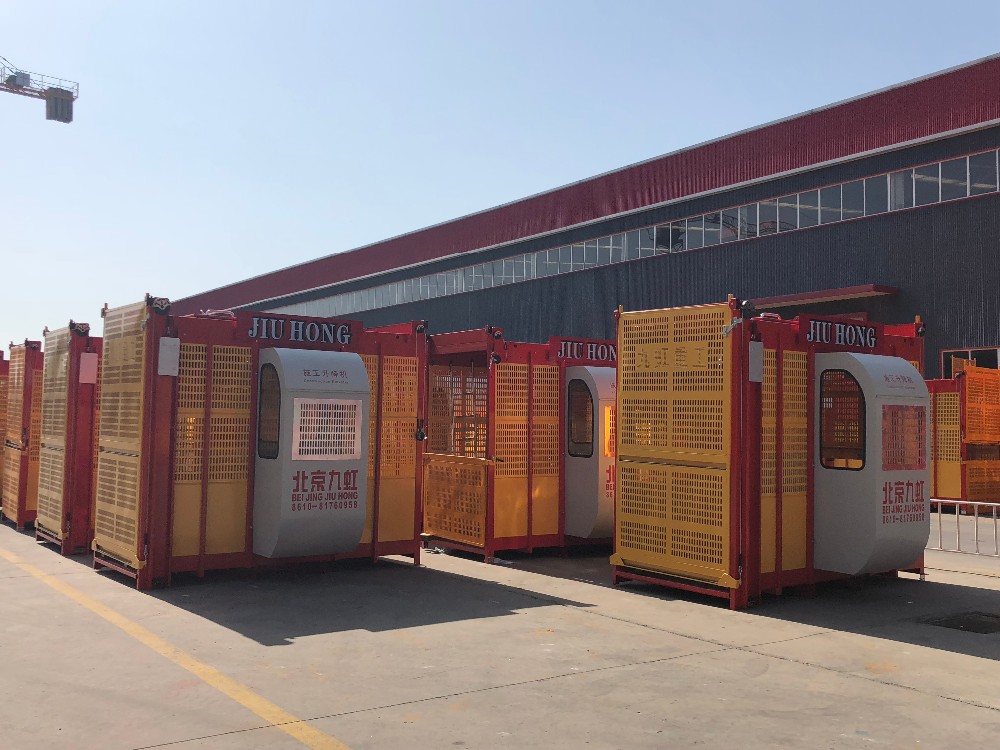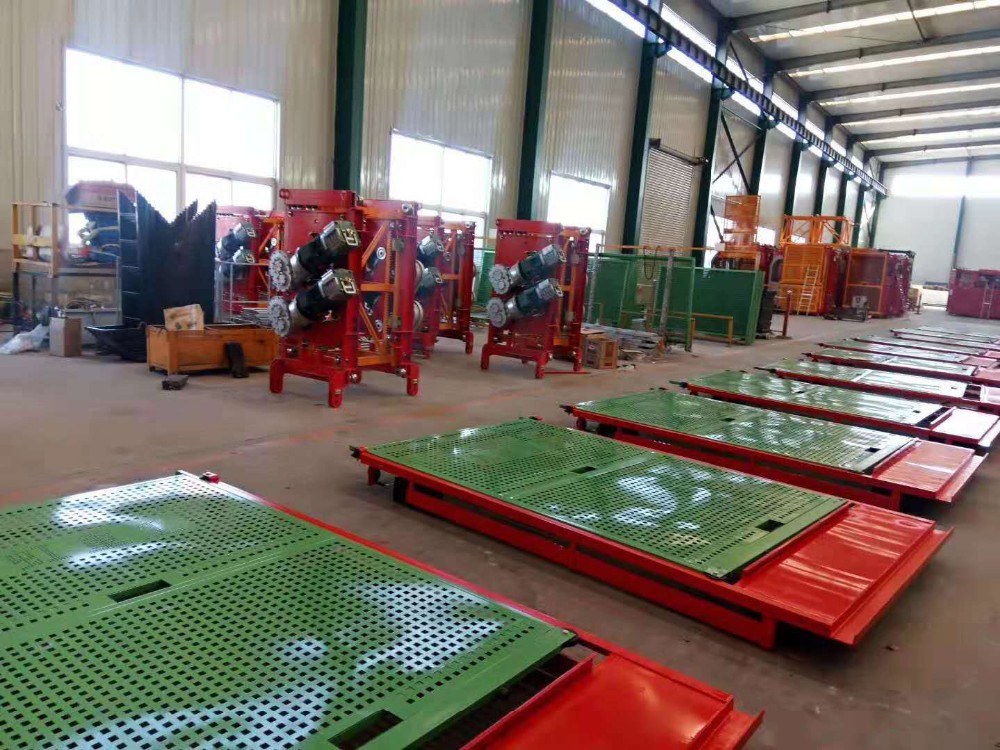 Related Products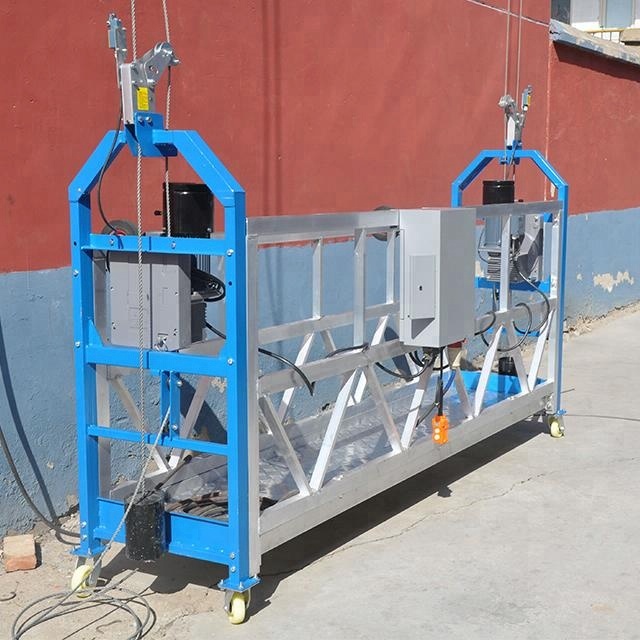 suspended platform
100% Response Rate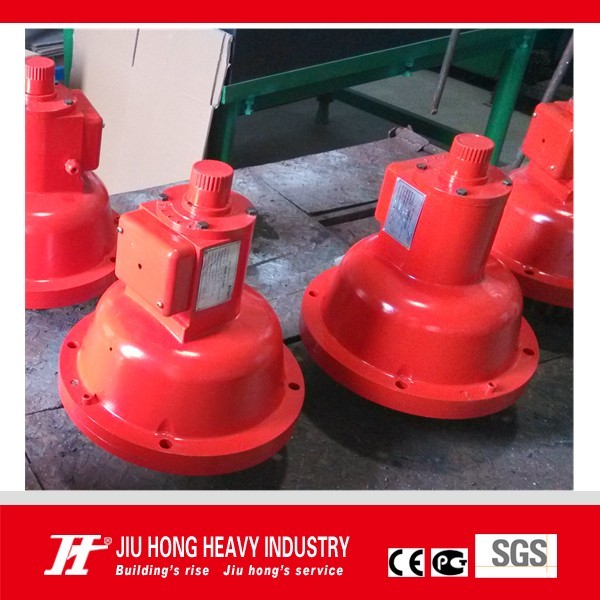 Drum type safety device (part of
construction hoist
) 100% Response Rate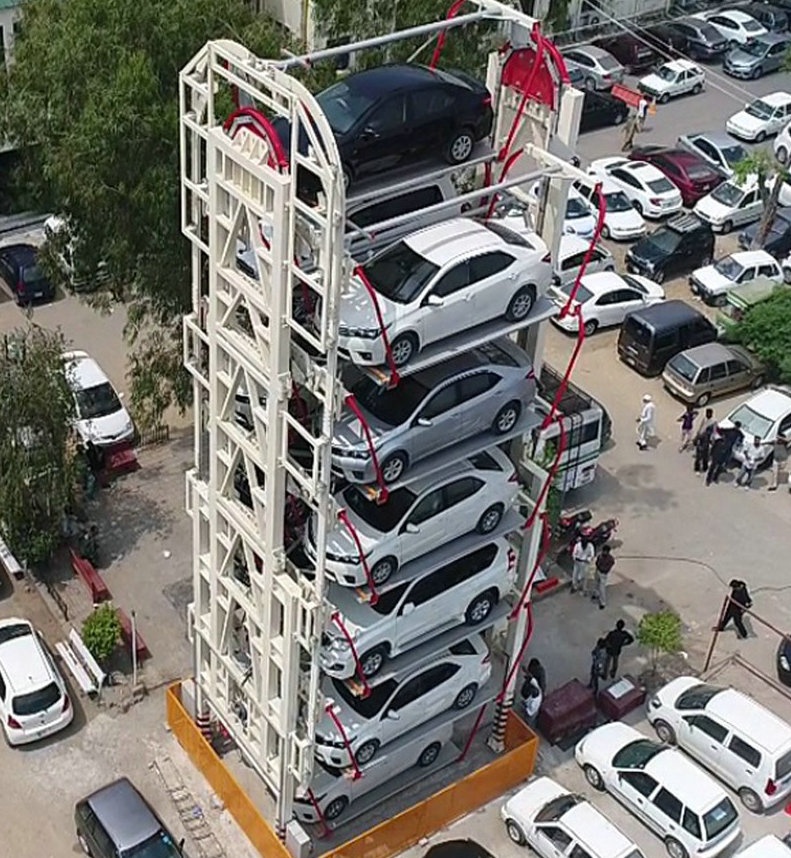 vertical car parking 100% Response Rate Contact me Any Inquiry, contact us directly. Katrina Wei:  Phone: +86-13581898352 (Whatsapp available)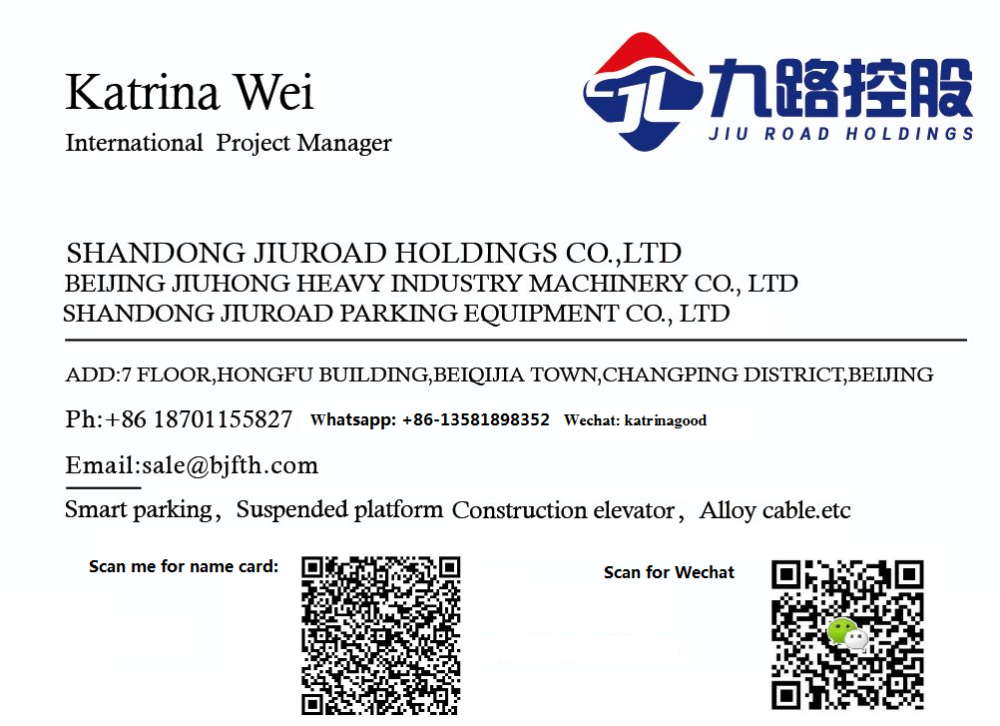 Contact us if you need more details on Construction Building Hoist. We are ready to answer your questions on packaging, logistics, certification or any other aspects about passengers and materials construction hoists、SC200\/200 SC100\/100 rack and pinion
Passenger Elevator
. If these products fail to match your need, please contact us and we would like to provide relevant information.
Product Categories : CONSTRUCTION MACHINERY